What:
Globe Tattoo (Postpaid) vs Smart Buddy (Prepaid)
Where:
Potrero, Malabon
When:
7am
How:
Unbiased result from CA US server, unlike Globe/Smart server
Who:
wins? see for yourself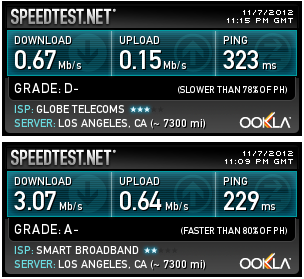 While doing this blog and uploading image to photobucket, I had to switch my Globe tattoo sim to Smart buddy.
Why:
It all started when my Globe Tattoo postpaid drops connection from 3G to 2G/Edge at Grand Emerald Tower along Garnet Ortigas last week. I got frustrated while putting my CRC9 antenna all over the balcony and still end up stucked at 2G/Edge connection... what the fuck globe?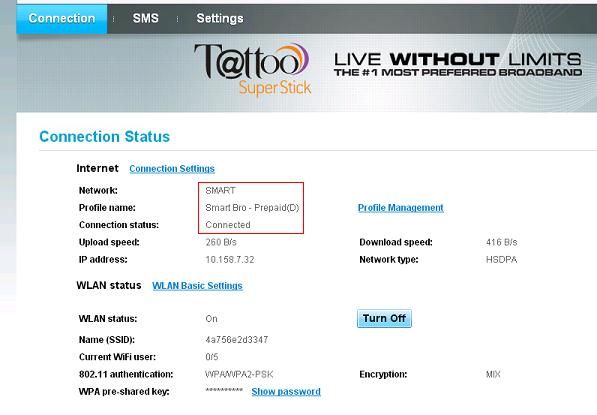 So, I decided to unlock my Huawei E355s-2 / Globe Tattoo Superstick 4G to support all network then bought Smart buddy sim. I was amazed how my Smart buddy is getting good 3G signals in same place.
I went home at Malabon to test both connection... again surprised.
I'll do my test again when I get back to Condo at Ortigas.
Verdicts:
Need more time to evaluate both connections before giving up my stupid globe postpaid.
Hey Globe Telecoms! I don't need your high bandwidth offers, I need decent signals!
UPDATE: Globe Tattoo Postpaid vs Smart Buddy Prepaid (Part 2)