i just replaced my chat box to yellbox(.com). i'm not sure if tag-board.com if still alive but anyway i'm not goin to use that anymore. yellchat is good enough for my blog plus it's very simple.
who's birthday is it today?... me. happy birthday to me! :D hmm rainny day and loads of work... idunno today is just soo boring.
thanks to those who greets and those who forgot my birthday and also to those who don't care. hehehe peace :-)
edit: i got this surprise birthday cake in the office this afternoon, yeah was surprise indeed. big thanks to verifone guys for the cake, pics, everything. this year beats last year's birthday heheheh.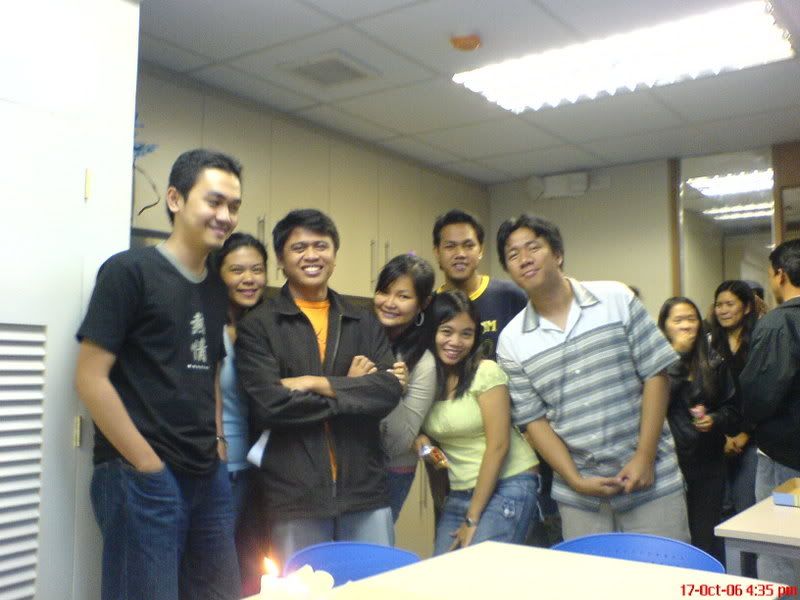 archie, thanks for the pics!