Eyefinity project done!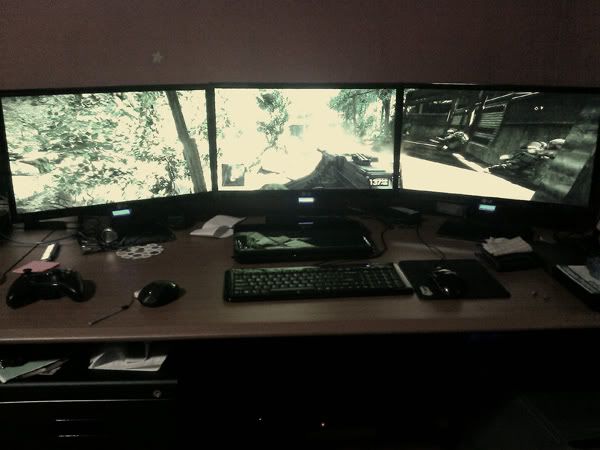 My setup use 3x LG Flatron E2360 23" and MSI Twin Frozr II AMD Radeon 6950 2GB. I have to buy separate mini display port adapter to enable 3rd display plug.
Got good deals with the same LED models I have and I think my model is almost phased out hehehe. For my videocard, I sold my 6850 and replaced it with 2nd hand MSI Frozr 6950 so technically I spend only P5k from my savings. Totally worth it!
Through single monitor, all my games can play 60fps max out settings but it's nothing compared to the Eyefinity's wideness experience awesomeess. Larger desktop space can be more productive than ever... 1st for my desktop icons + visual studio, 2nd (center) emulators + tools + active apps, 3rd for websites + monitoring torrents etc.
Will I go back to No-finity desktop? probably not. Actually, I can imagine having 3x Dell UltraSharp flat panel monitors someday... in my dreams for now :)