The news...
Apple's iOS 7 beats Android, other mobile operating systems in user experience report

With its release last week, iOS 7 has immediately become one of the most popular mobile operating systems on the planet. The question of whether it should be considered the best, however, still lingers. That's why one consulting firm known for "quantifying the intangible" set out to examine each of today's most popular mobile operating systems to find which actually offers the best overall user experience.

Pfeiffer examined Apple's iOS 6 and iOS 7, Samsung's version of Android 4.2.2, Windows Phone 8 and Blackberry 10. Its conclusion? iOS 7 was the operating system that users preferred most.



Source here.
Do you think it's a fair comparison?
All I can read about WP8 across the report are lack of customization... every single category. Obviously he never used and owned a WP8. Yeah, since WP8 uses different UI approach probably it takes more time to appreciate the UI considering that we are originally familiar with the icon based UI.
The report never give WP8 some slack! The writer clearly just simply hate Windows Phones or Microsoft for that matter!
I might seriously wonder ALL of the people I know who switched from iOS/Android to Lumia WP8 phones were still happy till now, not including my friends on other forums.
A balanced comparison will be...
Customization: Android > iOS > WP8
Clean & Smoothness: WP8 > iOS > Android
There you have it, iOS is just playing safe and nothing "extreme" about their UI experience.
Something's fishy?
You could check their main website of the writeup source. As you can see their one of their primary clients is Apple http://www.pfeifferreport.com/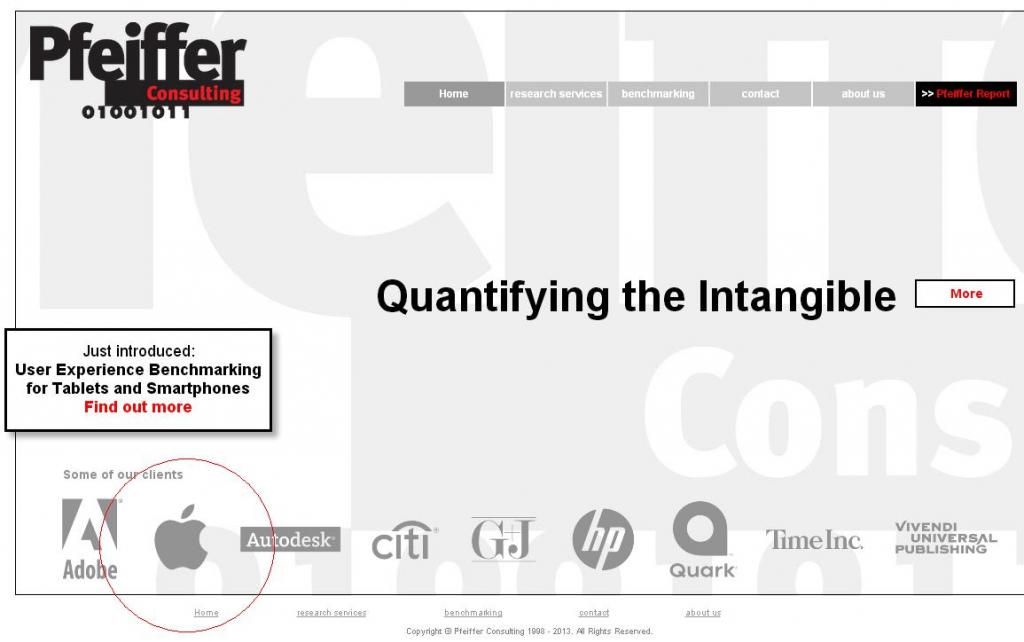 No Microsoft? No Blackberry? No Google or any company that is related to Android?
Of course they will try to preserve their relationship with Apple as much as they can. Who knows if Apple pays them, but there's a big chance they might.
Well no wonder the report loves to smell iOS farts in every category. That's a wise move for a company who really knows where the money is.
My verdicts...
The report is well created but really biased towards iOS7 and I really bet the reporter himself primarily owns an iPhone as his everyday use.
I really don't want to start talking about the device specs comparison but as an owner of Android, iOS device... and my Nokia Lumia 920 Windows Phone 8 is hands down the most business friendly. Experience wise, on my first few days I was able to use my WP8 as a normal phone without the need of downloading any apps... beat that iOS7!